Melted Space - The Great Lie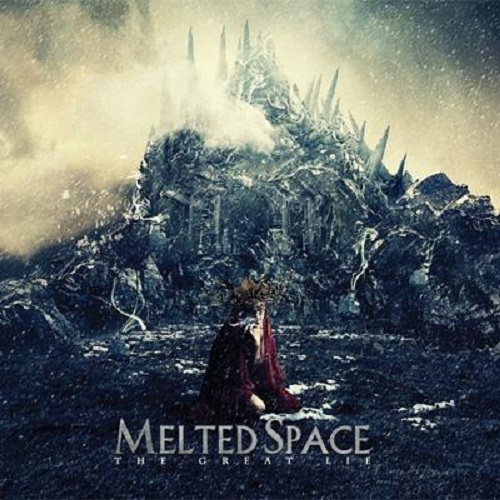 | | |
| --- | --- |
| Тип: | Музыка |
| Исполнитель: | Melted Space |
| Стиль: | Symphonic Metal / Progressive Metal |
| Год: | 2015 |
| Страна: | France |
| Формат: | FLAC |
| Загружено: | 2022-07-25 20:17 |
Треклист:
01. Listen To The Song Of Despair (02:59)
02. Called By The Queen (04:52)
03. No Need To Fear (08:08)
04. Terrible Fight (04:14)
05. A God Is Dead (04:47)
06. Trust & Betrayal (05:02)
07. Glass Castle's Beast (04:15)
08. Hopeless Crime (04:45)
09. The One Who Lost The Faith (05:29)
10. Titania (04:20)
11. Lost Souls From The Other Side (06:52)
Состав:
Pierre Le Pape Keyboards, Vocals
Guest/session musicians:
David Vincent (MORBID ANGEL)
Attila Csihar (MAYHEM)
Mikael Stanne (DARK TRANQUILLITY)
Arjen Lucassen (AYREON)
Ailyn Gimenéz (SIRENIA)
Kobi Fahri (ORPHANED LAND)
Mariangela Demurtas (TRISTANIA)
Guillaume Bideau (MNEMIC)
Niklas Kvarforth (SHINING)
Sylvain Coudret (SOILWORK)
Adrien Grousset (HACRIDE)
Christine Rhoades (JEFF LOOMIS)
Manuel Munoz (THE OLD DEAD TREE)
Arnaud Strobl (CARNIVAL IN COAL)
Clémentine Delauney (VISIONS OF ATLANTIS)
Virginie Goncalves (KELLS)
---
Друзья! Огромная просьба - оставляйте свои комментарии о скачанном файле, тем самым вы поможете в развитии сайта. P.S. Не забываем жать спасибо и оценивать релиз.Если вы не видите ссылок на скачивание, отключите AdBlock.